Our Products
eZee offers complete hospitality management software solutions that address every requirement, starting from Hotel Management System, Cloud Property Management System, Restaurant POS Software, Channel Manager with GDS, Hotel Reservation System and many more. Solutions from eZee have been developed keeping in mind the complexity and inter-connectivity of the various functions in the industry and keeping up with the international standards of practice and technology. eZee Technosys, given its deep-rooted culture of innovation, has developed some of the most advanced and flexible products and services for the hospitality industry.

The smartly coupled eZee products create a robust software ecosystem tailored to seamlessly fit into your business environment. This intuitive model simplifies all aspects of systems resulting in streamlined operations, scalability, high usability, and most important lower costs.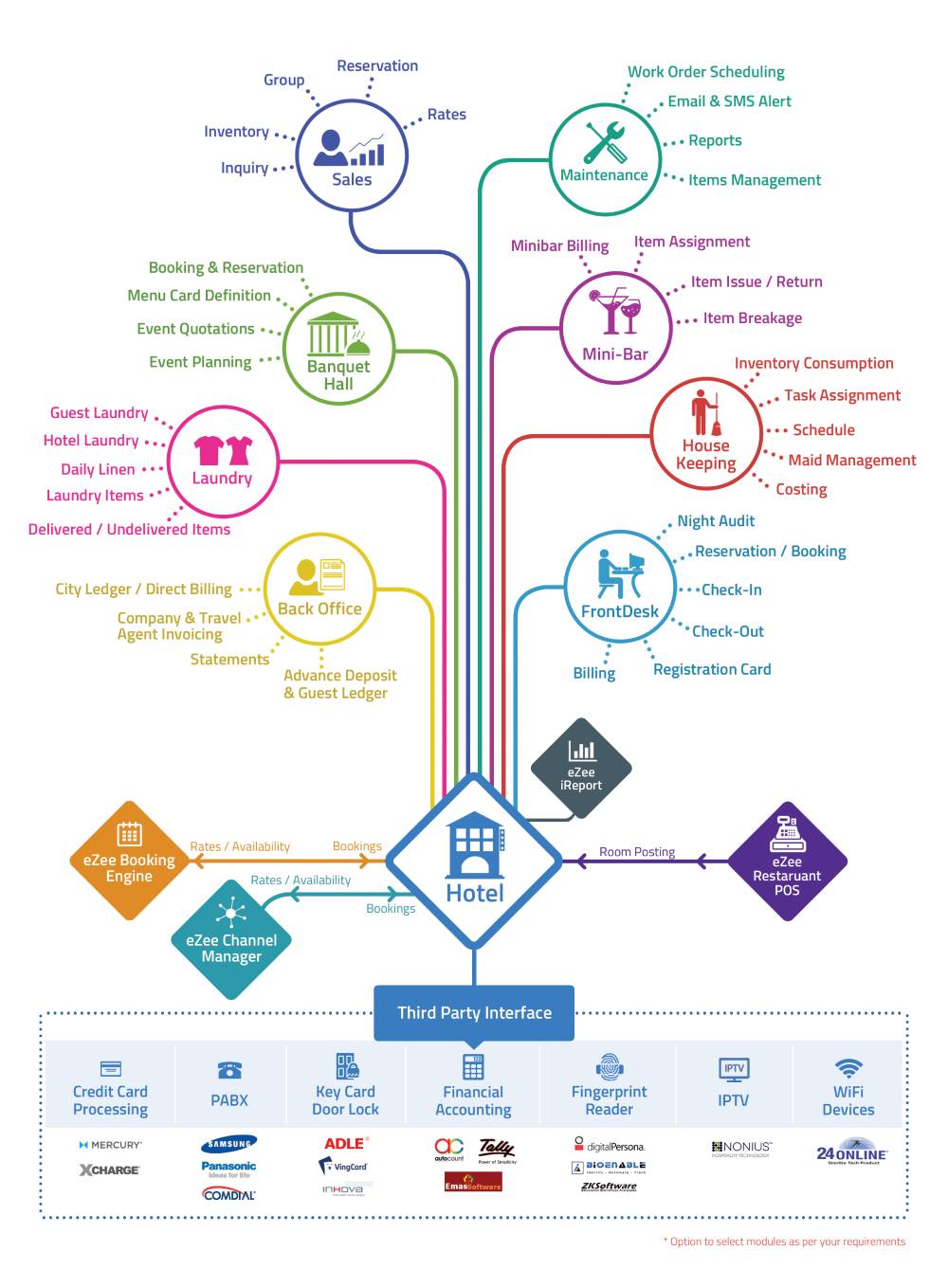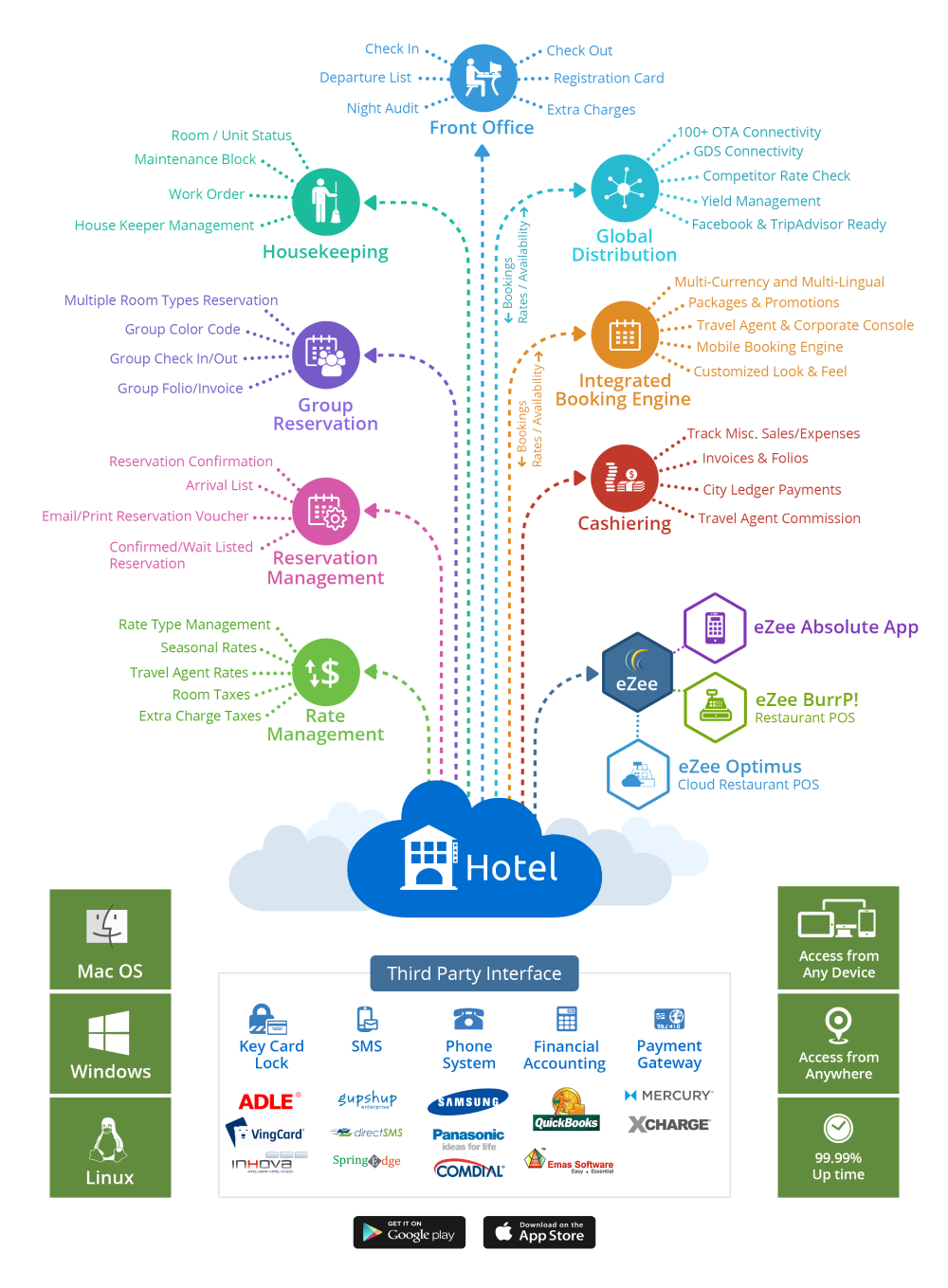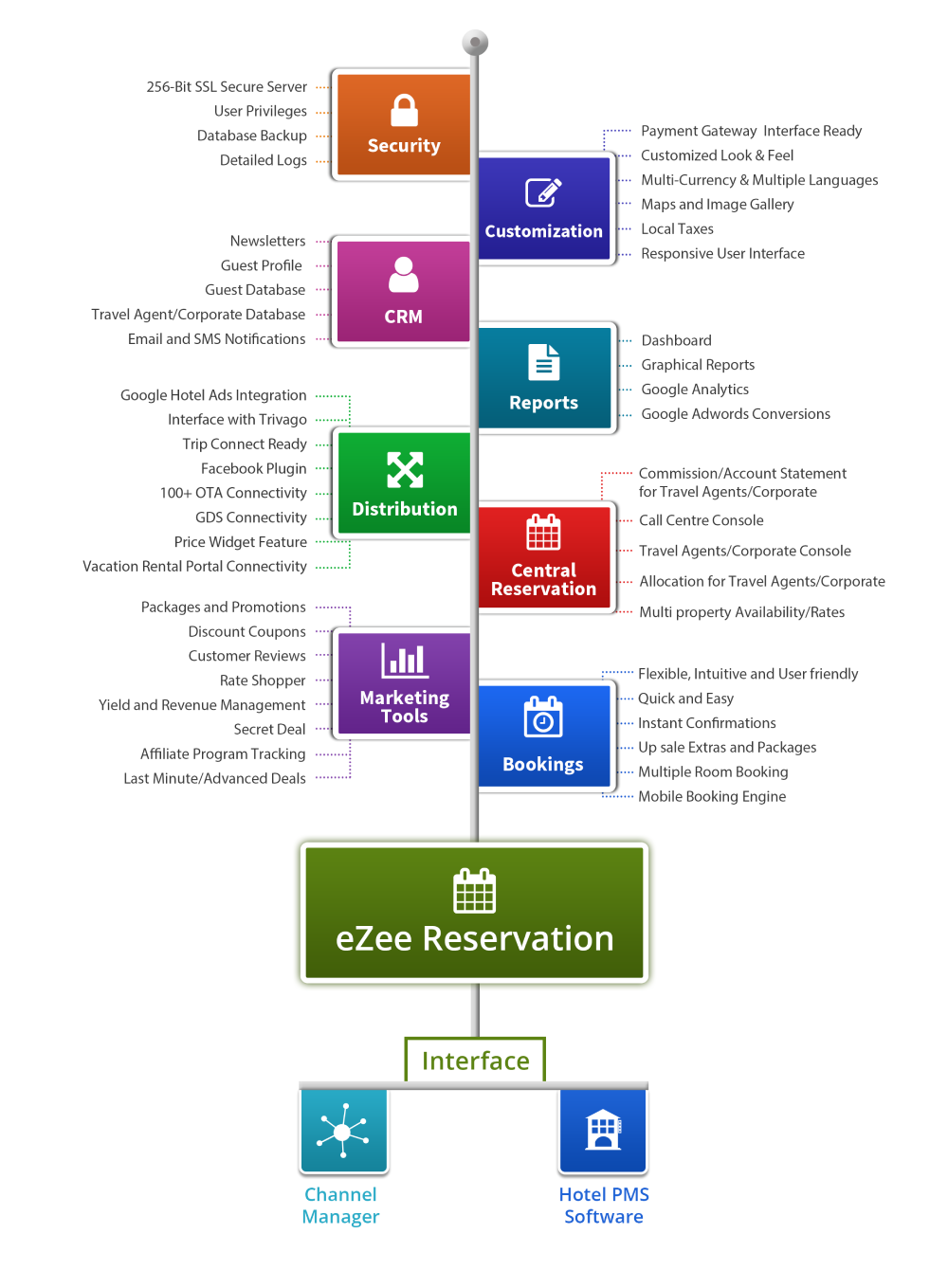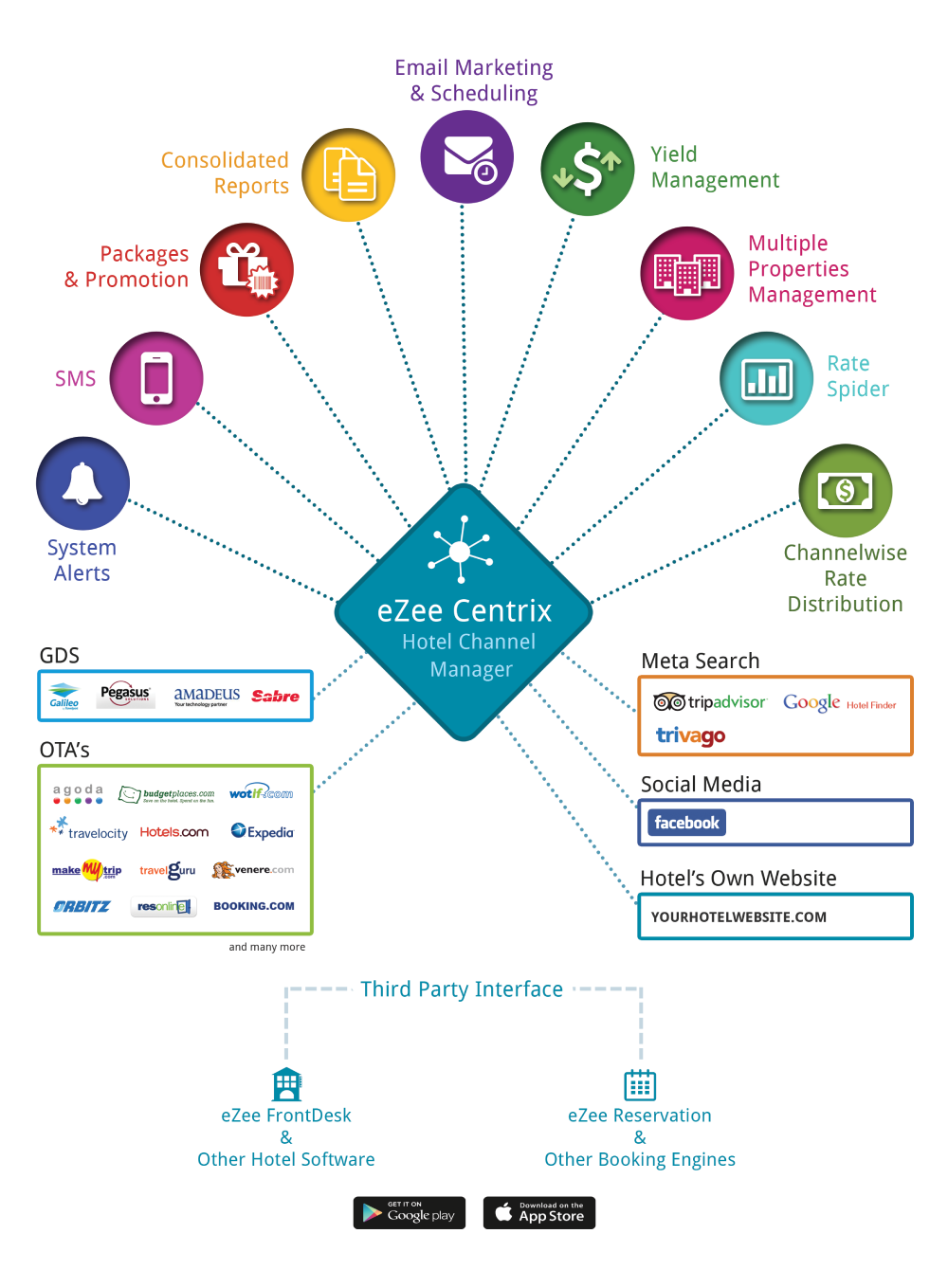 eZee Partners Program – Guaranteed Success
Become partner of a leading solutions provider for the hospitality industry and open additional business opportunities with new and existing clients. Our constant growth has been partly due to success of our partners program.
Competitive Pricing Structure
Competitive pricing structure from eZee allows you to maximize your profits and expand your business in the hospitality industry.
White Label Solutions
Become a complete solutions provider for the hospitality industry by virtue of our White Label Program. Rebrand our tried and tested solutions, giving you edge over the competition.
24/7 Partners Support
Get 24/7 pre and post sale support, we will provide complete training to you or your staff. Get access to marketing materials, presentations and sales leads. Read More